Can I come by and check out what you do?
Local businesses can reap big benefits from using a local web designer when possible. The biggest of these benefits by far is that a local designer can actually visit your business. When we work on your local WordPress web design in Gilbert AZ, visiting your business helps us to understand your value proposition and the benefits you bring to our community. Understanding your value proposition, we can then communicate it effectively to visitors on your website. Great imagery is also a key component of the best websites and a nearby designer can help you take just the right pictures to make your business shine on the internet.
Make an instant connection with visitors
A local designer knows your area and this allows them to bring local features into your website design. If you're from Gilbert, AZ I'm certain you instantly recognized the water tower picture at the top of this post. Visitors looking for a local business online focus in on visual cues that they readily identify. Its a quick way to help build immediate rapport with your potential customers online.
Think Beyond Website Design
Make sure you look for a local website designer and developer with experience listing businesses on Google. Local business listings on search engines are one of the best ways to help your customers find your business and website. Building a website to drive local search results requires a comprehensive strategy and involves expertise that goes beyond designing a website and traditional SEO (search engine optimization). Your website design needs to work hand in hand with your Google My Business profile to yield the best results.
Our recent WordPress Web Design in Gilbert, AZ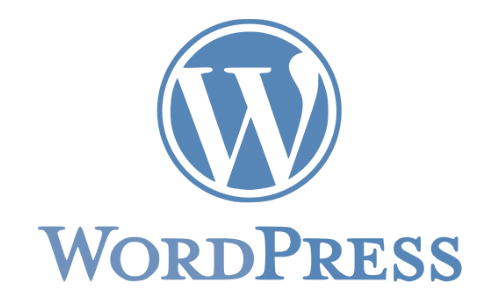 Daniel Sepich Web Development, specializes in local WordPress web design in Gilbert AZ. We have helped local businesses to build their online presence and to be found in local search results. One of our most recent projects was the MyLabPuppies.com website and GoMyPuppy.com web store that we built for a local Gilbert AZ small business. We completely renovated their website and helped them to feature how truly special they are while bolstering their search results and improving visitor experience. We also helped them build out their web store which is now thriving and helping to serve the pet supply needs of local pet owners. Our whole community wins from every great local website designed right here in Gilbert AZ!
Please support local Gilbert AZ businesses if you can!
Not in our 'hood? We bring local benefits to you…
If you don't live here in beautiful Gilbert, not to worry, we will do everything we can to bring the benefits of a local designer to you. If possible we'll come visit you, or at the very least experience your business remotely. We do our research for every remote customer to make sure we represent them and their local business just as well as if we lived next door.
I'd love to visit your business and help you to grow with a great WordPress web design in Gilbert AZ. Contact us so we can get you started today. Together we can keep our town special, fill the needs of our neighbors and continue to thrive!